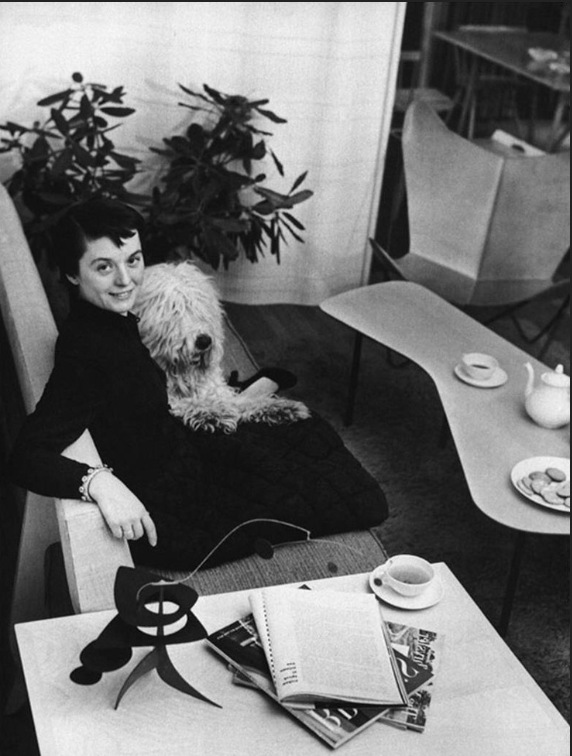 Florence Knoll: First lady of Modern Interior Design
Today we honor the life and achievements of one of the most iconic women in design, Florence Knoll.  We've heard her referred to as the First Lady of Furniture, First Lady of Modern Interior Design, and the First Lady of America's Mid-Century Modern Movement.  One thing is for certain, she was a game changer!
Florence Knoll was an architect that trained under Mies van der Rohe and Eliel Saarinen, she followed the concept of 'total design,' in which architecture, interiors, furniture and textiles were seen as a whole.  She became a leading innovator in modern furniture and set the tone for corporate office design.  She favored open work spaces over private offices and sleek architectural lines instead of the overly decorated.
The Florence Knoll Sofa was one of her most iconic pieces.  Designed in 1954, it exemplifies the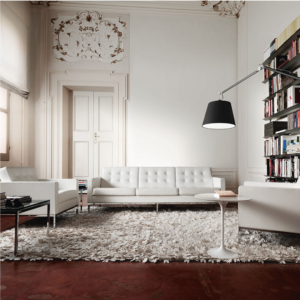 expression of the rational design approach Florence Knoll learned from her mentor, Mies van der Rohe. It's spare, geometric and timeless!  Timeless enough to still be seen today in production by Knoll, knockoffs and nods (inspired by) in almost every furniture store, as well as vintage pieces.
Her interior design company, the Knoll Planning Unit (opened from the 1940s to the 1970s) was key in developing what became a standard for American office design.  Their designs were meant to functional and practical for the people who worked in the spaces.
She was a woman, she was an architect, an interior designer, an industrial designer, an innovator and pioneer.  On 25 January 2019, Florence Marguerite Knoll Bassett died at age 101 in Coral Gables (she was a local too!).